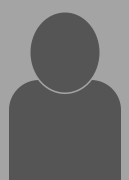 Former Senior Program Officer, Women's Empowerment Program
Paula Uniacke is senior program officer for Women's Empowerment and Gender Equality at The Asia Foundation. She works closely with 18 country offices to provide technical assistance on a range of issues including women's climate resilience, girls' education and leadership, and women's economic and political opportunities, rights, and security. She also advances gender mainstreaming practices and capacity building across all of the Foundation's programs. This includes leading participatory training for Foundation staff that include sessions on gender equality and social inclusion, gender analysis frameworks, and gender-sensitive monitoring and evaluation. Paula also supports the development of programs for public sector donors and corporate partners.
Prior to joining the Foundation, Paula worked for several grassroots organizations in India, including a women's rights nonprofit where she supported an urban safety audit and advocacy campaign and facilitated trainings for university students, and a health rights nonprofit where she implemented a qualitative gender assessment of community sanitation and water facilities and services. Paula has also conducted academic research on gender-based violence and civil society activism, and has taught undergraduate sociology at the University of California, Berkeley.
Education: Paula holds a master's degree in Sociology from the University of California, Berkeley, and a bachelor's degree in History from the University of Wisconsin-Madison.