Virtual Lotus Leadership Awards Honoring Ziauddin Yousafzai, Mastercard, and The Gender Lab
Event: Wednesday April 15, 2020, ONLINE from New York City
6:00 pm Eastern / 3:00 pm Pacific
Please join us for the Virtual Lotus Leadership Awards on April 15 as we share our commitment to the fight for gender equality. Embracing new ways to convene, we are honoring women's empowerment impacts across Asia. The program will include insights from honorees Ziauddin Yousafzai, co-founder of the Malala Fund (with a special introduction from Malala Yousafzai); Mastercard for its commitment to women's economic empowerment, and financial security with CEO Ajay Banga accepting on its behalf; and The Gender Lab in India.
Covid-19 is disproportionately impacting communities The Asia Foundation serves, especially women. The pandemic has already challenged all of us, but we have yet to see the economic and social impacts it will have on Asia's women and girls. The Lotus Circle hosts the awards annually. Their generosity enables The Asia Foundation to invest rapidly to equip women and girls with the tools, networks, and influence they need most. Learn about past awardees.
HONORING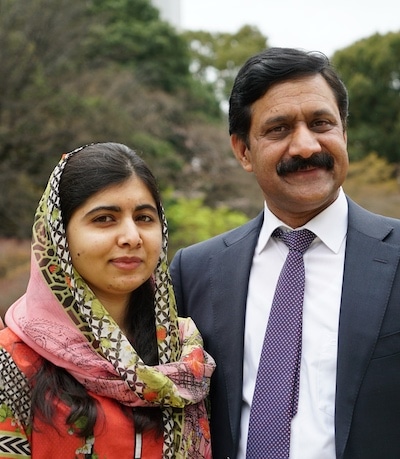 Ziauddin Yousafzai
Mastercard
The Gender Lab, India
HONORARY CO-CHAIRS
For more information about sponsorship opportunities please contact Nikita Desai at [email protected]
2023 Leaders on the Frontlines
Join us in San Francisco on October 12, 2023, to honor Niwat Roykaew.