Financial Times 'Digital Divide' Panel Features Sofia Shakil
July 27, 2021 — The Asia Foundation's Director for Economic Programs, Sofia Shakil, spoke at a July 22nd virtual webinar, "Strategies for Addressing the Asia-Pacific Digital Divide – Increasing Connectivity to Drive Economic Recovery," organized by Financial Times. Examining the role of digital access strategies to reduce social inequality and drive post-pandemic economic growth, the session included panelists from Huawei, Lee Kuan Yew Centre for Innovative Cities at Singapore University of Technology and Design, and Shanghai Jiao Tong University.
Sofia highlighted the Go Digital ASEAN 10-country regional initiative and other Foundation projects, including research on Women-in-STEM networks, technology-upskilling Rebound program in Malaysia, and Women in Tek Network in Cambodia. Watch the recording.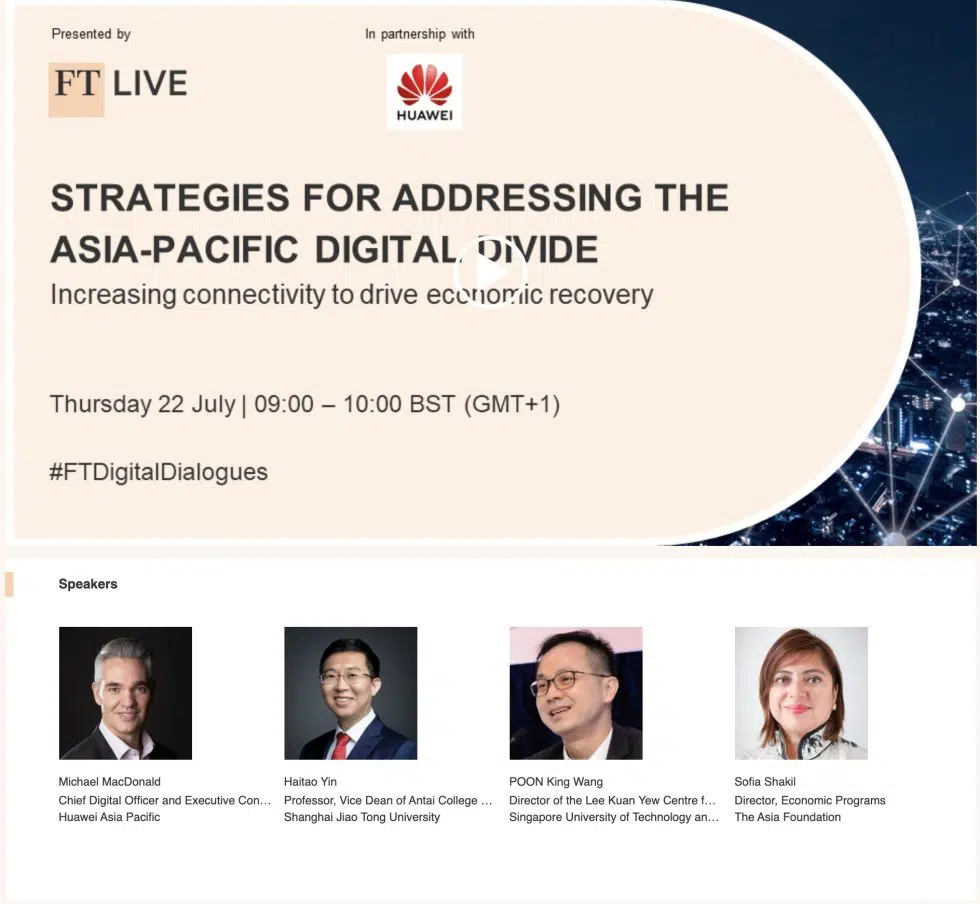 Excerpt of media coverage from Dhaka Tribune and Malaysian Business:
Sofia Shakil, Director of the Economic Programs, Asia Foundation, addressed the negative impact of the pandemic on women unemployment and the urgency to invest in skills building.

Cross sectors collaboration is needed to lower the costs of rural area connectivity and improve digital literacy, which will help to close the digital divide and drive economic recovery during the pandemic, experts opined at a webinar…
Read our latest news, or insights from our blog.
Media contacts
Amy Ovalle, Vice President, Global Communications
[email protected]
415-743-3340
Eelynn Sim, Director, Media & Strategy
[email protected]
415-743-3318
2023 Lotus Leadership Awards
Join us in New York on April 26, 2023, to honor Gloria Steinem, Google.org, and HAkA.