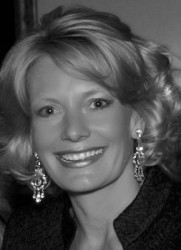 Trustee of The Asia Foundation
Jacqueline Lundquist is a graduate of the University of Virginia, where she earned a degree in Rhetoric and Communications and Foreign Languages, and of the Alliance Francaise in Paris. She co-founded a prominent Washington, DC based public relations firm, reported for CBS television, and for seven years, worked with The Beach Boys. She has worked on National Community Service issues for President George Bush, Sr. and President Bill Clinton. Her project, STARSERVE, was President Bush's first Point of Light Initiative and engaged 30+ celebrities to promote community service among K-12 students.
Lundquist's husband, Richard Celeste, served as ambassador to India under President Clinton from 1997-2001. In India, she worked on HIV/AIDS, women's and children's causes, the environment, breast cancer awareness and the promotion of fashion and the arts. Her deep love of India spawned business enterprises including a fashion company, Karma, promoting Indian fashion designers in the US and a jewelry company, I'm Sari, sold in the US at Saks Fifth Avenue and Lord and Taylor. In 2002, she was awarded the "Special Award for Contribution to Promotion of Indian Fashion Globally" at the Zee Gold Bollywood Awards in New York City. Currently, she is vice president of Corporate Affairs and chief serendipity officer at WaterHealth International, which works in over 1000 sites in India and Africa bringing clean safe drinking water to millions of people, providing jobs and opportunities to women and eradicating plastic in hotels, corporate offices and communities. She has also co-authored three books, one with her son and two with her father.