As an advanced, upper middle-income country, Malaysia is poised to achieve developed-nation status as early as 2020. We work closely with our partners on the ground to strengthen the business environment, provide opportunities for women and girls, improve security in vulnerable regions, bolster Malaysia's international development cooperation, enhance the country's electoral integrity and public accountability, and engage young Malaysians on current issues.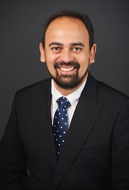 Herizal Hazri,
Country Representative
Contact
The Asia Foundation – Malaysia
The Gardens South Tower
Suite 13.05 Level 13
Mid Valley City, Lingkaran Syed Putra
Kuala Lumpur, Malaysia 59200
Tel: +60 (3) 2282-0385
Email: malaysia.general@asiafoundation.org
Books for Malaysia
Focusing on underserved and rural communities in Peninsular and East Malaysia, our Books for Asia program continued to partner with the International Institute of Public Policy and Management at the University of Malaysia, the Sarawak Foundation, and the PACOS Trust, providing a total of 59,897 books in Malaysia. In 2017, the Foundation also launched a high-level working relationship with the Sarawak State government for the first time.
Building resilience among youth leaders to counter violent extremism
The state of Sabah has seen a rise in domestic and transnational crime in recent years, including an increase in violence and extremism. With funding from the U.S. Department of State and the Australian Government, the Foundation launched a project to build resilience among youth leaders to counter violent extremism. We've engaged 400 potentially vulnerable youth through cultural and football camps, and trained 125 community paralegals and 47 community police. We've built community partnerships with local law enforcement agencies in Sabah, greatly improving knowledge among border communities on basic human rights and understanding the workings of extremists.
2019 Lotus Leadership Awards Gala
Wednesday, April 3, 2019, New York City
Honoring award-winning journalist Christiane Amanpour and social enterprise SafetiPin
2019 Lotus Leadership Awards Gala
Wednesday, April 3, 2019, New York City