In Malaysia, our focus is on strengthening entrepreneurship, international development cooperation, and international competitiveness; providing opportunities for women and girls; improving security in vulnerable regions; and engaging young Malaysians to improve skills and resilience to succeed in the new economy.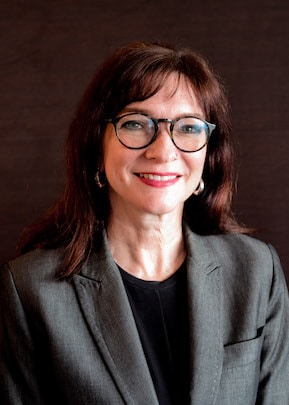 Robin Bush,
Country Representative
Contact
The Asia Foundation – Malaysia
The Gardens South Tower
Suite 13.05 Level 13
Mid Valley City, Lingkaran Syed Putra
Kuala Lumpur, Malaysia 59200
Tel: +60 (3) 2282-0385
Email: [email protected]
Research on the Impact of BRI
Much has been written about the Belt and Road Initiative from a high level perspective, utilizing a macro lens. While these narratives serve as drivers for institutional change associated with globalization, little has been done to study the social impact that BRI projects have on communities in which they are located. The Asia Foundation, in partnership with the Merdeka Center, carried out a study evaluating the community impact of two BRI projects in Malaysia, China Railway Rolling Stock Corp's Rolling Stock Center (CRRC) and and the Malaysia-China Kuantan Industrial Park (MCKIP). This report identifies locally driven issues and challenges, and provides community-informed recommendations.
Accessing the Digital Economy
As an Advanced Middle-Income Country (AMIC), Malaysia requires a highly skilled and resilient workforce. Covid-19 badly impacted Malaysia's small and medium enterprises, many of which are led by women. The Foundation provides training, mentoring, and skill-building for women and marginalized communities to enable them to move their small businesses online, attend entrepreneurship 'bootcamps', access careers in tech, and upgrade their digital literacy.
Improving TVET to support Malaysia's sustainable growth
Technical and Vocational Education and Training (TVET) plays an important role in bolstering Malaysia's human capital towards a more inclusive and innovation-driven economy. Recognition of its transformational potential has spurred increased support by the government for TVET.
With eleven ministries, hundreds of training providers and thousands of industry partners involved, the Malaysian TVET system is particularly complex. Coordination between stakeholders is pivotal in achieving the synergies required for an efficient TVET system that produces graduates who are qualified to take on roles within industries that will drive Malaysia's sustainable growth.
The Foundation conducted an in-depth study on the Malaysian TVET landscape to gain deeper insights on the challenges and opportunities within the context of governance, industry, quality assurance, funding, and branding. Our research includes key recommendations for improving the TVET ecosystem in Malaysia.
Support Women Forest Defenders
Join us this holiday season to help untapped leaders like Sumini and the Women Forest Defenders battle rampant deforestation in Indonesia.