In Cambodia, we are equipping young people for success in the future economy, expanding economic opportunities, and minimizing the negative impact from the Covid-19 crisis. Our focus is on economic inclusion, online safety and security, integrated regional development, and improving public service delivery.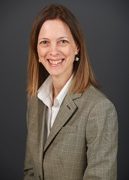 Meloney Lindberg,
Country Representative
Contact
The Asia Foundation – Cambodia
House No. 59
Oknha Peich (St 242)
Phnom Penh, Cambodia
Tel: + 855 (23) 210-431
Email: [email protected]
Girls Learning and Leading in Cambodia
Supported by Shiseido Asia Pacific, Girls Learning and Leading is a pilot program designed with the possibility of expanding to other countries. The program empowered 102 girls to achieve their educational goals and unleash their potential. The program saw notable outcomes with 94% of the Grade 12 students passing the National Baccalaureate examination, compared to the national average of 68 percent; 20 percent of the Grade 12 students being offered scholarships to international universities; and 100 percent of Grade 10 and 11 scholars successfully moving up to the next grade. In addition to academic support, the program proactively focused on developing critical soft skills, an area identified by employers in Cambodia as necessary for young people in gaining meaningful employment. The scholars were encouraged to cultivate these soft skills, including problem solving, critical thinking, leadership, communication skills and teamwork, through real-life scenarios or action projects designed to bring positive change to their school and local communities.
TEK4Good
With a median age of 25, Cambodians have eagerly adopted the latest mobile and internet technology, but young Cambodian entrepreneurs in the tech industry need support and an enabling environment to bring their ideas to fruition. We've built an open co-working space for tech startups in our office in Phnom Penh. So far, we've supported four local startups, including a woman-run company, and hosted multiple skill-sharing events for entrepreneurs, students and experts. These programs have already been recognized for their impact. Education start-up WeduShare grew from a three-person team to more than 10 full-time staff, and its revenue allowed the company to rent a dedicated outside office space. Web and mobile developer Codingate won the 2017 Cambodia Rice Bowl Awards for best startup and best founder, and its founder has been featured in Forbes Magazine's "30 under 30" in Asia: Enterprise Tech.
2020 Annual Report
Addressing the global crisis