In Cambodia, we are equipping young people for success in the future economy, expanding economic opportunities, and minimizing the negative impact from the Covid-19 crisis. Our focus is on economic inclusion, online safety and security, integrated regional development, and improving public service delivery.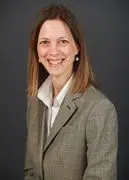 Meloney Lindberg,
Country Representative
Contact
The Asia Foundation – Cambodia
House No. 59
Oknha Peich (St 242)
Phnom Penh, Cambodia
Tel: + 855 (23) 210-431
Email: [email protected]
Adapting to the digital environment
With Covid-19 forcing activities online, digital literacy and online safety are crucial. While micro and small enterprises remain the backbone of ASEAN's economy (employing 80% of the region's workforce), The Asia Foundation targeted isolated communities across ASEAN with Go Digital ASEAN, a partnership with Google.org, to equip hundreds of thousands of workers with essential digital skills and tools. Our TEK4Good project also supported four Cambodian startups , and our new dedicated co-working space for women in Phnom Penh provides a home for women-led tech startups.
TEK4Good
With a median age of 25, Cambodians have eagerly adopted the latest mobile and internet technology, but young Cambodian entrepreneurs in the tech industry need support and an enabling environment to bring their ideas to fruition. We've built an open co-working space for tech startups in our office in Phnom Penh. So far, we've supported four local startups, including a woman-run company, and hosted multiple skill-sharing events for entrepreneurs, students and experts. These programs have already been recognized for their impact. Education start-up WeduShare grew from a three-person team to more than 10 full-time staff, and its revenue allowed the company to rent a dedicated outside office space. Web and mobile developer Codingate won the 2017 Cambodia Rice Bowl Awards for best startup and best founder, and its founder has been featured in Forbes Magazine's "30 under 30" in Asia: Enterprise Tech.
2023 Lotus Leadership Awards
Join us in New York on April 26, 2023, to honor Gloria Steinem, Google.org, and HAkA.