The Foundation's office in Myanmar from 1958-1962 provided wide-ranging support for the country's political, economic, social, and educational institutions. We reestablished a resident country office in Yangon in 2013, working with partners in government, the private sector, and civil society to address Myanmar's critical needs as it continues to undergo the challenging transition from military authoritarianism to democracy and from war to peace. Our work includes building the country's capacity for regional and global integration; strengthening institutions and processes of democratic governance; contributing to informed dialogues on key issues related to the peace process; supporting initiatives for inclusive economic development; promoting women's empowerment and political participation; and increasing public access to information.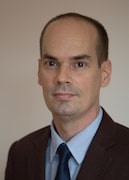 Matthew Arnold,
Country Representative
Contact
The Asia Foundation – Myanmar
No.11, Ko Min Ko Chin Yeik Thar Street
West Ngar Htet Kyi Ward
Bahan Township
Yangon, Myanmar
Tel: + 95 42652-2681
Email: myanmar.general@asiafoundation.org
Governance in Myanmar Discussion Paper Series
The Asia Foundation's research on governance provides Myanmar's policymakers, civil society organizations, the business community, and international development partners with data and analysis on subnational governance issues that directly inform policy and reform processes. Subnational governance issues under consideration range from decentralization and the evolving structures of local government to gender dynamics, economic governance, public sector reform, and public financial management.
Peace and Conflict in Myanmar Discussion Paper Series
The Asia Foundation's research on conflict dynamics in Myanmar strengthens awareness of issues critical to the country's challenging peace process. The research focuses on governance dynamics in contested areas, including social service provision and local public administration by ethnic armed groups, local justice systems, and the role and presence of militias. Research findings provide evidence and analysis to key stakeholders in Myanmar's peace process — from government to ethnic armed group negotiating teams as well as civil society and the general public.
Understanding Myanmar's contested areas
After decades of isolation and authoritarianism, since 2011 Myanmar has made progress toward peace and development, but conflict has intensified in many of the country's contested areas. A landmark year-long study by The Asia Foundation, The Contested Areas of Myanmar, examines the relationship between foreign aid, development, and conflict. Funded by the World Bank, the study built the very first comprehensive database of conflict and violence indicators and gained widespread attention from donors and aid agencies. Among its major conclusions: development alone will not lead to peace, and development interventions can sometimes intensify conflict. Myanmar's conflicts, among the world's most enduring, are inherently political, and the study underscores the critical need to build a system of government that is recognized as legitimate by people of all ethnic nationalities.
Competitiveness index to spark business
Initiatives by Myanmar's new civilian government to liberalize the economy have unleashed accelerating growth, but many local businesses are still burdened by opaque bureaucratic rules, informal payments, and rent-seeking officials. We partnered with the DaNa Facility to develop the Myanmar Business Environment Index, funded by the UK's Department for International Development, to uncover specific impediments to local business. The results provide regional business groups hard data and the incentive for change. Based on a successful Foundation model used across Asia, the competitiveness index reveals what reforms are needed to energize the business environment.
2019 Lotus Leadership Awards Gala
Wednesday, April 3, 2019, New York City
Honoring award-winning journalist Christiane Amanpour and social enterprise SafetiPin
2019 Lotus Leadership Awards Gala
Wednesday, April 3, 2019, New York City