Seventeen years after independence, Timor-Leste remains free and democratic. Despite this, development is at risk due to gender inequalities and high rates of violence against women, dwindling oil reserves, corruption, and unsustainable spending. Addressing reform and inefficiencies in its young institutions, increasing the understanding of the role of government by citizens, building a non-oil-based economy and ensuring safety for all are key focus areas of the Foundation in Timor-Leste.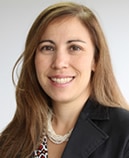 Pauline Tweedie,
Country Representative
Strengthening democracy by focusing on critical issues
Party loyalty rather than issue-oriented debate has defined Timor-Leste's young democracy since independence, but dissatisfaction has grown over issues like health care, education, and agricultural services, eroding public confidence in the distribution of development gains. The Asia Foundation's recent Tatoli! survey, funded by the Australia Government, provided hard evidence of this discontent. Released just before the country's fourth parliamentary elections, the survey's analysis of public concerns enabled the Foundation, through meetings, presentations, and publications, to encourage politicians to campaign on the issues. The effort bore fruit in 2017, when an interagency government panel asked the Foundation to prepare concept notes and a code of conduct for Timor-Leste's first-ever presidential debate. On March 17, eight presidential candidates debated the critical issues live on national radio and television.
Nabilan—Violence Prevention
Violence against women and children is persistent in Timor-Leste. The Foundation's Nabilan program, an eight-year initiative funded by the Australian Government, provides legal assistance, shelter, counseling, and medical treatment to victims of violence to help them escape and recover. Nabilan's violence-prevention initiatives reduced tolerance of child abuse among participating men from 51 to 22 percent. Advocacy by Nabilan partners has led to increased monitoring of offenders, and recently, a court revoked the suspended sentence of a repeat offender and sentenced him to prison, a national first. Courts have adopted new witness-protection measures for women and children.
2019 Lotus Leadership Awards Dinner
Wednesday May 29, 2019, San Francisco
Honoring Jennifer Cabalquinto, CFO of the Golden State Warriors, and Lana Condor, Actor and Philanthropist
2019 Lotus Leadership Awards Gala
Wednesday, May 29, 2019, San Francisco