Addressing reform and inefficiencies in the country's new institutions, increasing citizens' understanding of the role of government, diversifying an oil-based economy, and ensuring safety for all, especially women, are key focus areas of the Foundation in Timor-Leste.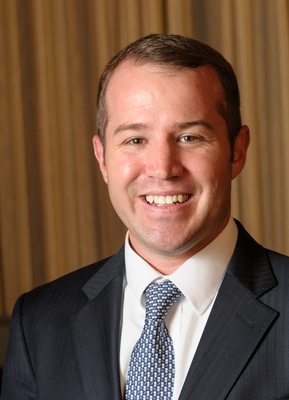 Dylan Davis,
Acting Country Representative
Contact
The Asia Foundation – Timor-Leste
P.O. Box 69
Dili, Timor-Leste
Tel: + 670 331-3457
Email: [email protected]
Protecting women and children
In Timor-Leste, 59 percent of women report experiencing sexual and/or physical violence from an intimate partner in their lifetime, and violence against women and children represents more than half of all cases reaching the courts. But many women and children lack support to bring their cases to the police and the courts. With funding from Australian DFAT, we are working through the Nabilan (Ending Violence Against Women) Program to support court monitoring and advocacy to ensure thousands of cases are being adjudicated in accordance with the law. Nabilan also funds a local women and children's legal aid organization, ALFeLa, to help victims. These efforts assisted more than 260 new clients while continuing to support over 2,000 existing clients.
Strengthening democracy by focusing on critical issues
Party loyalty rather than issue-oriented debate has defined Timor-Leste's young democracy since independence, but dissatisfaction has grown over issues like health care, education, and agricultural services, eroding public confidence in the distribution of development gains. The Asia Foundation's recent Tatoli! survey, funded by the Australia Government, provided hard evidence of this discontent. Released just before the country's fourth parliamentary elections, the survey's analysis of public concerns enabled the Foundation, through meetings, presentations, and publications, to encourage politicians to campaign on the issues. The effort bore fruit in 2017, when an interagency government panel asked the Foundation to prepare concept notes and a code of conduct for Timor-Leste's first-ever presidential debate. On March 17, eight presidential candidates debated the critical issues live on national radio and television.
2020 Annual Report
Addressing the global crisis