Sixteen years after independence, Timor-Leste remains free and democratic. Despite this, development is at risk due to gender inequalities and high rates of violence against women, dwindling oil reserves, corruption, and unsustainable spending. Addressing reform and inefficiencies in its young institutions, increasing the understanding of the role of government by citizens, building a non-oil-based economy and ensuring safety for all are key focus areas of the Foundation in Timor-Leste.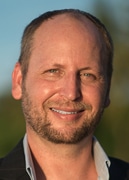 Todd Wassel,
Country Representative
Diversifying Economy and Resources
Petroleum and agriculture have historically been the chief drivers of Timor-Leste's economy, but oil is expected to run out by 2032. To aid in the diversification of Timor's economy and resources, we are supporting a nascent but emerging tourism industry. In preparation, the Foundation convened donor, governmental, and private sector stakeholders to present early research analysis for the expansion of domestic and international air travel. Our research was presented to officials in the Ministry of Public Works and Transport, as well as the Coordinating Ministry for Economic Affairs. In addition, we led the creation of a national tourism branding and marketing strategy, and the country's first consumer tourism website, timorleste.tl. These activities have been instrumental in laying the groundwork for the country's first tourism policy. Through an emphasis on an evidence-based approach, this new policy will guide the informed development of the tourism sector over the next five years.
Empowering Women Candidates
We created a national campaign to increase the number of women representatives in village councils. As a result of our efforts, more than 200 women submitted their candidacies and 21 were elected village chiefs. We worked with 148 villages to both strengthen the governing abilities of women leaders and encourage councils to be more responsive to the needs of women.
Uncovering the Impact of
VIOLENCE AGAINST WOMEN AND GIRLS

China passed a crucial Anti-Domestic Violence Law, but they need hard data to implement it. Our survey uncovers the real human, societal, and business costs.
Uncovering the Impact of
VIOLENCE AGAINST WOMEN AND GIRLS