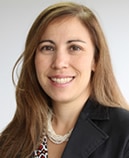 Former Deputy Country Representative, Thailand
Pauline Tweedie left the Foundation in 2016.
Pauline Tweedie has been the Foundation's deputy country representative for Thailand since June, 2009. Pauline joined The Asia Foundation in 2003 as regional ICT program officer based in Phnom Penh, Cambodia. There, she oversaw the Community Information Center for Democracy & Development which provided communities in many provinces with their first access to computers and the Internet. Her regional accomplishments included the implementation of a secure data transfer application for the National Human Rights Commission in Nepal, the creation of an online portal for regional women's rights in Islam, and the development of election websites for Cambodia and Indonesia. Since then, she has worked for the Foundation in various countries in Asia, serving as a capacity building adviser for the local election observation organization in Afghanistan in 2006, working on fair elections and institutional reforms in Bangladesh in 2007, and as an election program adviser in Nepal in 2008.
In addition to her work for The Asia Foundation, Pauline Tweedie has extensive NGO experience. Pauline has been a research consultant for JICA and German Technical Cooperation (GTZ) conducting a comparative study on poverty reduction policies and programs for chronically poor women in Iran, Pakistan and other regional countries that resulted in proposed recommendations for the Government of Afghanistan. As a consultant for the USAID-funded Afghanistan Rule of Law Project, she conducted an assessment on women's legal empowerment and access to justice in Afghanistan in 2008. Most recently, she was a gender advisor for GTZ Afghanistan, working on a wide variety of projects that encompassed the rule of law, rural electricity, water resource management and supply, sustainable economic development, education and teacher training, and emergency and transitional aid.
Publications:
Co-author of the publication "Contested Corners of Asia: The Case of Southern Thailand", The Asia Foundation, 2013.
Editor "Promoting Fair Elections in South Asia", The Asia Foundation, 2012
Education: Bachelor's degree from University of Western Ontario; master's degree from Fletcher School of International Relations, Tufts University