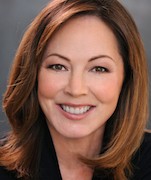 Lotus Circle Advisor
Kohara Group LLC
Sydnie Kohara has more than 30 years' experience helping people tell their stories around the world, from Singapore to London and San Francisco to New York. As an Emmy Award-winning broadcast journalist, she's interviewed business legends, international luminaries and political leaders, from Richard Branson of Virgin Airlines and Alibaba's Jack Ma to Akie Abe, wife of Japan's prime minister, former Secretary of State Madeleine Albright and U.S. Senator Dianne Feinstein.
As founder of Kohara Group LLC, Sydnie has produced media projects for Fortune 500 companies like Oracle and Charles Schwab & Co. as well as provided media training for diverse clients, including a healthcare think tank at MIT, the City of Palo Alto and several healthcare startups. A versatile professional, Sydnie also organized media coverage for the Eighth Secretary-General of the United Nations Ban Ki-moon's surprise visit to Northern California last year to celebrate the 100th birthday of the woman he calls his "American mom".
Her storytelling reflects a diverse career and a knack for discovering heart pumping adventure. Sydnie's climbed to the top of the Golden Gate Bridge, been chased by a Siberian tiger cub and sat in a New Orleans policeman's boat as he searched for Hurricane Katrina victims. And she's not afraid of trying something new, like becoming the first woman co-host for the University of Alabama's football shows and hosting Corporate Raiders, a business game show seen by nearly 50 million viewers in Asia. Sydnie was part of an all-woman team that placed 4th in the 2018 California Trout's Five Rivers Challenge, the state's premier fly-fishing competition.
Sydnie is also a member of Asia Foundation's Lotus Circle in the Bay Area, a vibrant community of philanthropists championing The Asia Foundation's work across 18 countries. She has emceed and moderated programs around the world and we are honored to have her as our host for The Asia Foundation's inaugural Lotus Leadership Awards Dinner in San Francisco and Leaders on the Frontlines: Asia's Changemakers of Today and Tomorrow.