Asia Foundation Development Fellows
Program Information
Applications for the 2023 Asia Foundation Development Fellows program are now closed.
The Asia Foundation Development Fellows program is a dynamic and multifaceted learning program designed for highly talented Asian individuals, under age 40, to enhance their leadership skills, Asian development knowledge, professional networks, and international exposure. The program reflects the Foundation's six-decade tradition of investing in the region's most promising future leaders.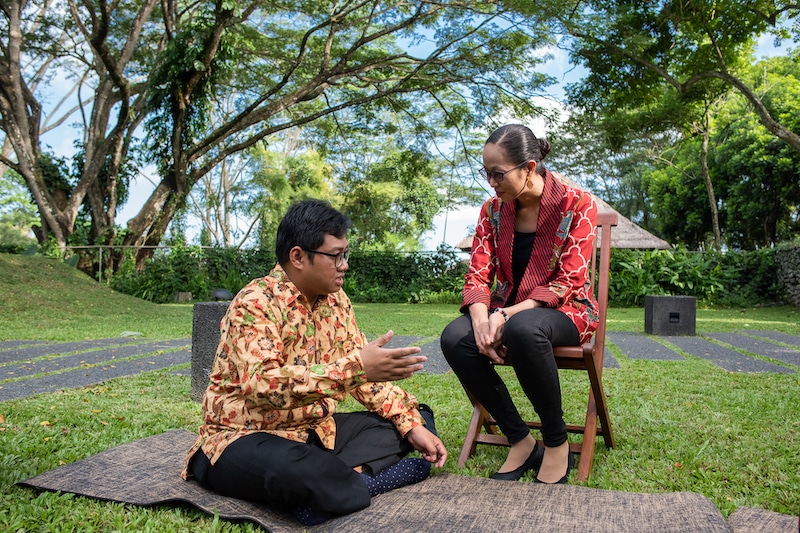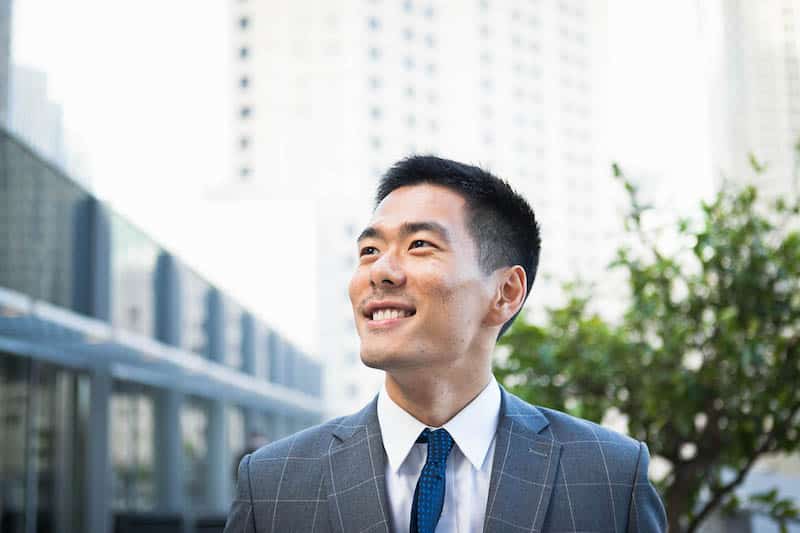 Program Description
The Asia Foundation Development Fellows program is comprised of the following components:
Spring 2023: Leadership Training Program & Study Tour
Laos, February 12-23, 2023
The Leadership Dialogue and Exchange program in Asia presents a series of highly interactive leadership training modules with executive coaches; site visits with leading development practitioners and thinkers, recognized policy leaders, and local innovators; short assignments; and sessions focused on self-care and wellness for leaders. With the larger objective of enhancing leadership skills and potential, the training modules focus on strategic thinking and decision-making, working with participants on developing critical perspectives, problem solving skills, managing change, and introducing innovative approaches in leadership and management. Site visits will allow fellows to explore approaches that deliver positive impact and advance development knowledge. The program has previously taken place in the Philippines, Nepal, Mongolia, Vietnam, Sri Lanka, Indonesia, Singapore, and Korea, where local needs and challenges served as a contextual backdrop for exploring theories of change and practice in international development.
Forum on Leadership for Asia's Future (Asia)
Location TBA, February 24-26, 2023
The biennial Forum on Leadership for Asia's Future: At the Frontlines of Change presents an invaluable opportunity to gather alumni of the nine current and former cohorts of Asia Foundation Development Fellows and other young and inspirational changemakers from across Asia to discuss shared development challenges, build and deepen networks of support, promote knowledge sharing, recognize achievements, and highlight creative avenues for innovation and collaboration. The first Forum was held in Singapore in April of 2018.
Fall 2023: Leadership Dialogue and Exchange Program
United States, October 1-14, 2023
The Leadership Dialogue and Exchange Program will continue the work from the spring session, providing important opportunities for Fellows to extend personal bonds with their cohort and build new international perspectives and networks of support. Over this two-week period, the Fellows will participate in a comprehensive series of programs, policy discussions, and unique learning and leadership development opportunities organized in San Francisco, Washington, DC, and another small city in the United States.
Professional Development Award
An award of up to US$5,000 will be made available to each selected Fellow. This cash award will allow Fellows the opportunity to design individualized plans to further their leadership skills and relevant professional experience in areas of particular importance to their career growth. Each Fellow will be asked to develop a personalized, year-long work plan that can involve such areas as enrollment in specialized training programs or short courses, language study, travel to attend key regional forums or workshops, or engagement in a series of other enrichment activities.
Executive Coaching & Mentoring 
The Asia Foundation lends valuable perspectives to the field of leadership development, with a proven program history and record of commitment throughout Asia. Building on the regional network and local capacity of the Foundation, the program offers mentorship matching support tailored to the background and professional interests of each of the Fellows. Additionally, Fellows are offered a fixed number of one-on-one executive coaching sessions throughout their fellowship year.
Eligibility and Selection Criteria
Asia Foundation Development Fellows must:
Have a demonstrable record of experience and accomplishment related to The Asia Foundation's fields of expertise: governance and law, economic development, women's empowerment and gender equality, environment, and regional cooperation;
Be thoughtful, committed, respected and inspirational leaders within their professional fields and within their larger community;
Be under 40 years of age by January 1, 2023;
Be conversant in English (TOEFL exam results are not required);
Be available and able to participate in all program components on the program dates specified; and
Be resident nationals or citizens of the following countries and region where The Asia Foundation has programs: Afghanistan; Bangladesh; Bhutan; Cambodia; China; India; Indonesia; Japan; Korea; Laos; Malaysia; Mongolia; Myanmar; Nepal; Pacific Islands; Pakistan; Philippines; Singapore; Sri Lanka; Thailand; Timor-Leste; and, Vietnam.
The program is highly competitive. Staff from The Asia Foundation will evaluate each application thoroughly and narrow down the pool of applicants. Final selections will be conducted by a distinguished committee with expertise on Asia's needs and development conditions. Fellows will be chosen without regard to gender, race, religion, sexual orientation, ethnic background, marital status, or financial need. All submitted application information will be treated as confidential unless stated otherwise in the application. The identities of nominees will also remain confidential throughout the final selection process.
Please direct any inquiries to the Asia Foundation Development Fellows staff at [email protected].