The Visa Foundation and The Asia Foundation Partner to Respond to the Impact of Covid-19 on Women and Girls in Asia
August 11, 2020 — The Visa Foundation and The Asia Foundation launched a new partnership to support women's economic advancement and address rising incidences of gender-based violence (GBV) across Malaysia, Myanmar, and Nepal. This partnership is part of The Visa Foundation's commitment to support small and micro-business that aligns with its long-term focus on women's economic advancement and inclusive economic development, and to address urgent needs from local communities following the spread of Covid-19.
The impact of the Covid-19 pandemic continues to play out in countries and communities across Asia, with acute effects on women and girls. The gendered challenges that women entrepreneurs ordinarily face, including accessing capital, markets, and technology to sustain and grow their micro and small businesses, are exacerbated in the face of the pandemic and associated stay-at-home orders and economic slowdown. The financial strain put on many families, as well as the fear and anxiety arising from extended lockdowns, have exacerbated unequal power relations between women and men and has contributed to a severe increase in GBV, including domestic violence. At the same time, the services for survivors of violence have been weakened or disrupted or are at maximum capacity. In addition, many survivors face economic insecurity and lack of livelihood support, creating more barriers for them to escape safely.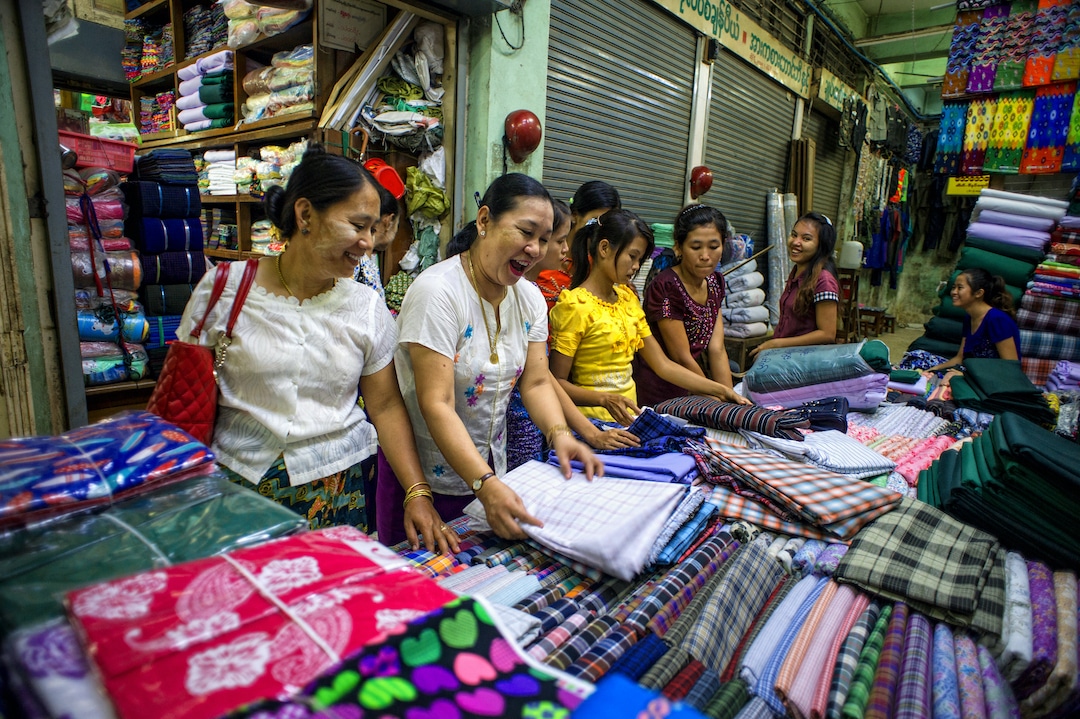 In partnership with The Visa Foundation, this multi-country initiative will respond to the heightened risk of GBV among women and girls, especially women entrepreneurs and informal workers, as well as to support women to increase their economic security. The project will provide women entrepreneurs with targeted training, mentoring, and networking activities to improve digital and financial literacy and entrepreneurial skills to improve their business models and access new markets. In responding to the GBV crisis, the project will support community outreach and education activities on the nature of GBV and prevention strategies, provide critical assistance to service providers, and provide psychosocial counseling in communities. Across these interventions, The Asia Foundation will build in a learning and sharing component that allows us to identify key high-impact materials and rapidly translate and adapt them to other Asian contexts. This will create synergies across countries and enable The Asia Foundation to build a regional network of NGOs, government bodies, and other development actors combating GBV. This partnership furthers the investments of the Lotus Rapid Response Fund.
The Asia Foundation is a nonprofit international development organization committed to improving lives across a dynamic and developing Asia. Informed by six decades of experience and deep local expertise, our work across the region addresses five overarching goals—strengthen governance, empower women, expand economic opportunity, increase environmental resilience, and promote international cooperation.
Read more about the Foundation's work.
For media inquiries, please visit our News Room. Engage with us on Facebook, Twitter,  LinkedIn, and Instagram.
Read our latest news, or insights from our blog.
Media contacts
Amy Ovalle, Vice President, Global Communications
[email protected]
415-743-3340
Eelynn Sim, Director, Media & Strategy
[email protected]
415-743-3318
Support Women Forest Defenders
Join us this holiday season to help untapped leaders like Sumini and the Women Forest Defenders battle rampant deforestation in Indonesia.