Young Asian Diplomats: Building U.S.-Asia Bonds
June 22, 2022
In June 2022, the second cohort of The Asia Foundation's Young Asian Diplomats Program brought together 13 mid-career diplomats from countries in Asia and the Pacific for a three-week program of dialogue and exchange across the United States. After a forced two-year pause in the program due to Covid, it has been the Foundation's great pleasure this year to work with talented young diplomats from Cambodia, Fiji, India, Indonesia, Laos, Malaysia, Mongolia, Nepal, Papua New Guinea, the Philippines, Thailand, Sri Lanka, and Vietnam.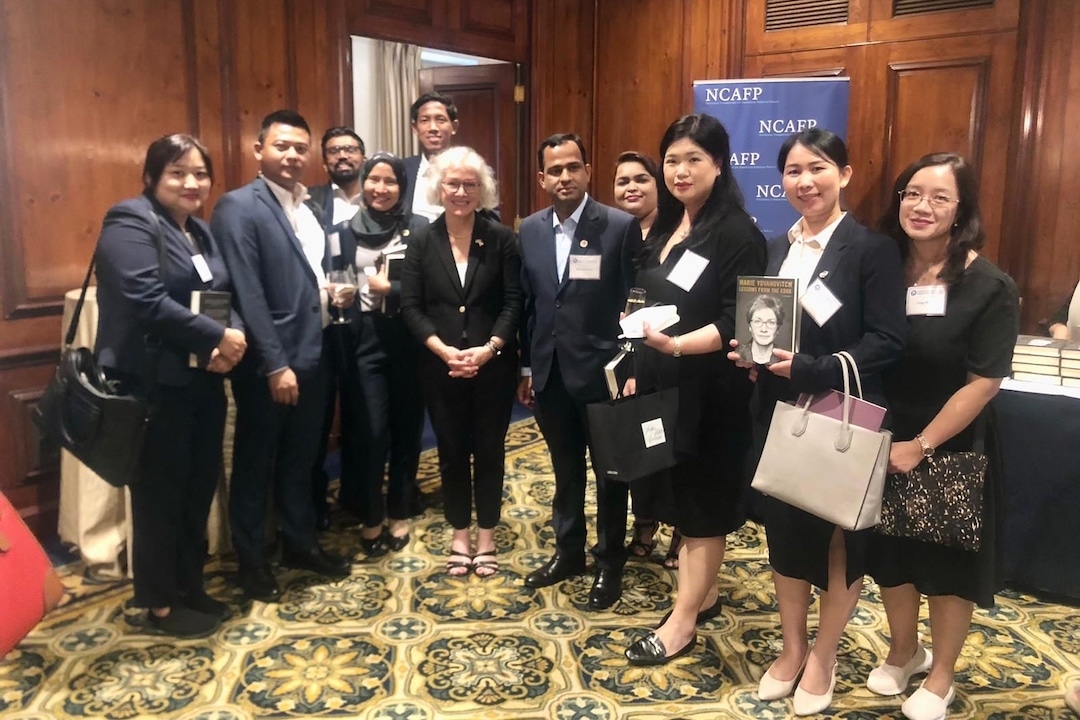 Through its programs, The Asia Foundation is helping societies flourish by bringing together people, governments, and civil society organizations who are shaping the future of Asia. In this time of rapid change and new challenges for diplomats—ranging from international law and security to environmental sustainability and economic development throughout the region—the need to support and invest in transformative next-generation leadership has never been more imperative.
The program offers participants a unique opportunity to study the complex issues, processes, and challenges involved in the formation of U.S. foreign and domestic policy, and deepens the bonds of understanding, trust, and cooperation among a new generation of leaders in the region. Coursework on foreign policy and diplomacy in a global era was offered in partnership with the Institute for the Study of Diplomacy at Georgetown University in Washington, D.C. An observation study tour took the delegation from New York City, to Austin, Texas, and on to the San Francisco Bay Area. The program showcased different viewpoints and perspectives on U.S.-Asia relations and the American experience.
Highlights of the three-week program included discussions of global women's issues with Amb. Melanne Verveer, exploring the ins and outs of the Biden administration's Indo-Pacific Economic Framework with high-level State Department officials from the Bureau of East Asian and Pacific Affairs and the Bureau of South and Central Asian Affairs, and skills-building master classes on negotiation and diplomatic communication. The delegation received in-depth briefings on geopolitical issues of the moment with implications for the international order from former U.S. ambassadors, officials, and academics. They met with the chef de cabinet of the president of the United Nations General Assembly, and received a briefing on the functioning of the Office of the President and how to navigate the United Nations.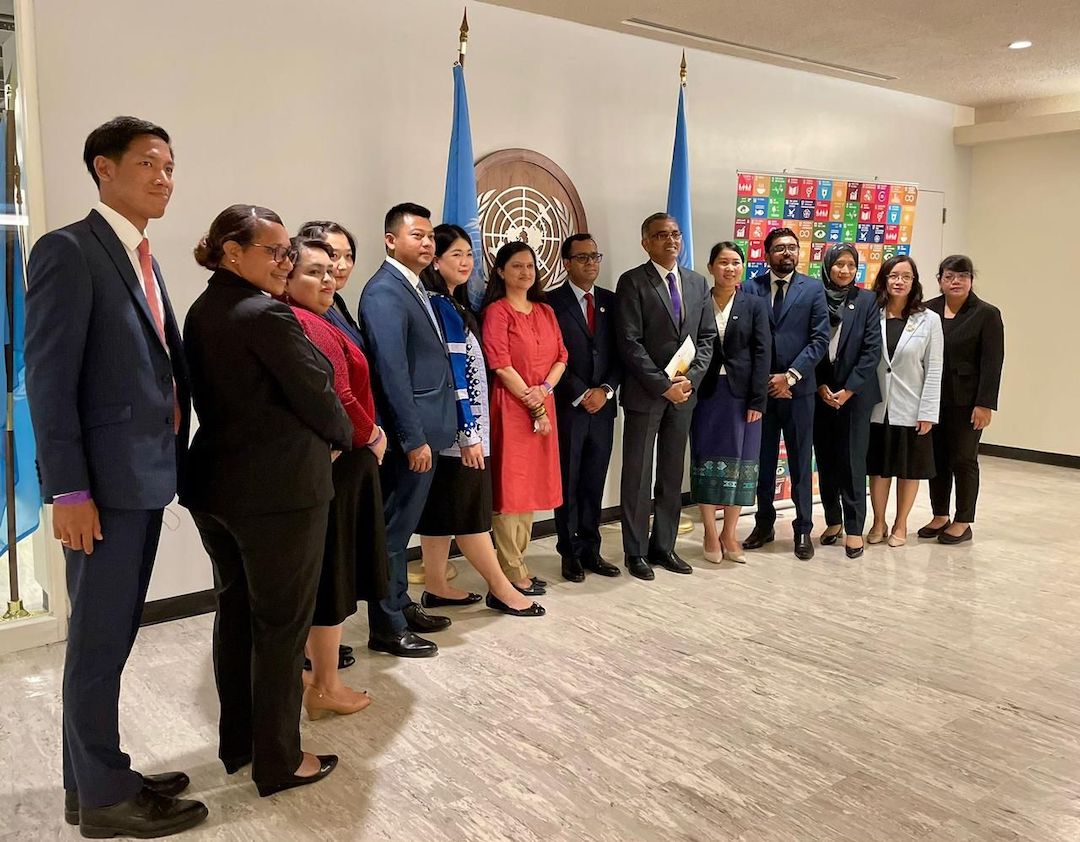 The delegation explored African American history and culture at one of the newest Smithsonian museums, the National Museum of African American History and Culture. They discussed Texas's approach to governance and local affairs with Texas secretary of state John B. Scott. In Austin, the delegation toured Capital Factory, an incubator of startups shaping the innovation economy. And, between coursework and site visits, the delegation also enjoyed a scenic drive through the Pennsylvania Dutch countryside, walked in the shadows of the Statue of Liberty in New York and the giant redwood trees in California, and celebrated the 2022 NBA champion Golden State Warriors at their championship parade in San Francisco.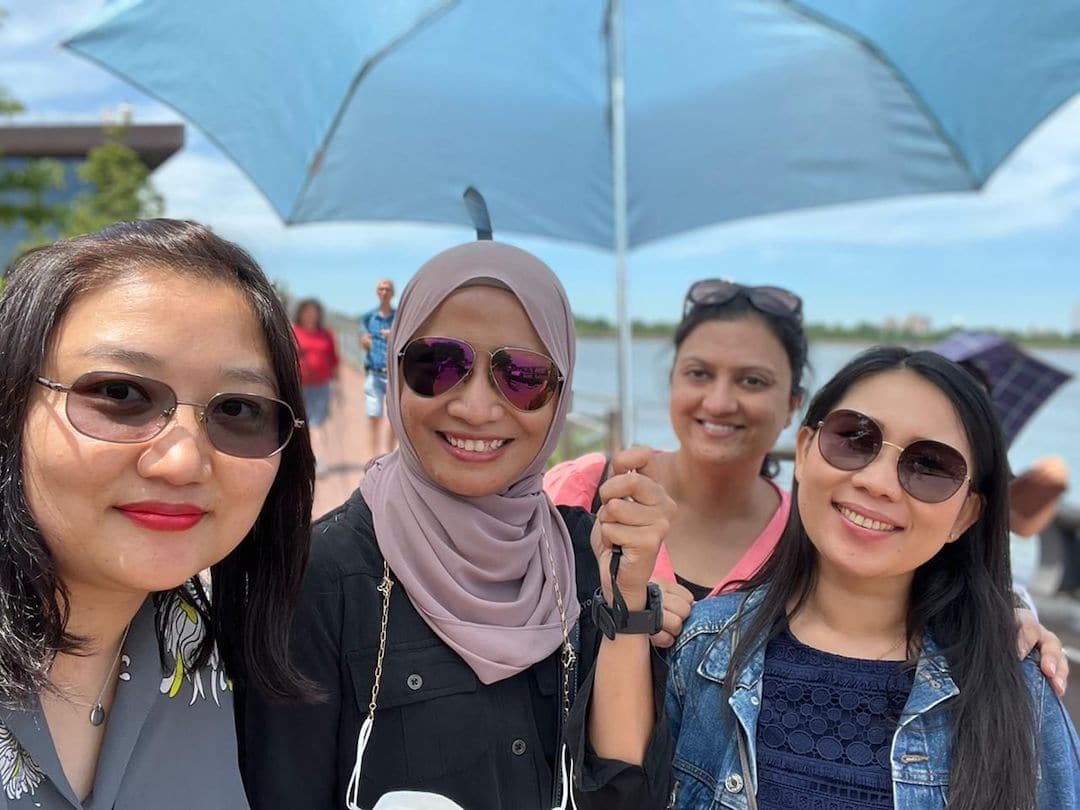 Through meetings, site visits, and other activities, the observation study tour introduced the young diplomats to a broad spectrum of Americans from across the United States, helping them to become more adept at communicating outside of customary diplomatic circles. They also shared thoughts about their own countries' policies and the issues and concerns of their fellow citizens. The observation study tour provided opportunities for the diplomats to develop personal bonds within their cohort and build international perspectives and networks of support and collaboration.
The Young Asian Diplomats Program concluded on June 22, 2022. The Asia Foundation has always believed in the "human capital" needed for Asian and Pacific societies to develop and flourish, and has been investing in innovative and entrepreneurial changemakers for more than 60 years. The Asia Foundation's dedicated Leadership and Exchange Programs (LeadEx) unit carries this commitment forward to identify, train, and support the next generation of development and policy leaders in Asia and the Pacific.
The Young Asian Diplomats Program is made possible by generous support from the Henry Luce Foundation and partnerships with foreign ministries across Asia and the Pacific Islands. This year's cohort of Young Diplomats included Ms. Valyna Bounsavath, Lao PDR; Ms. Jargal Enkhbat, Mongolia; Ms. Nur Farahliza Putri Naaim Yazid, Malaysia; Ms. Reisha L. Olavario, the Philippines; Ms. Sherleen Lal Manager, Fiji; Ms. Michelle Lau, Papua New Guinea; Mr. Sandun Liyanwila, Sri Lanka; Ms. Shruti Pandey, India; Mr. Bhuwan Paudel, Nepal; Mr. Mochamad Iqbal Sirie, Indonesia; Ms. Soeung Solida, Cambodia; Ms. Trang Pham Thuy, Vietnam; and Mr. Yahya Wongkanya, Thailand.
Julian Rhoads is assistant director of The Asia Foundation's Leadership and Exchange Programs (LeadEx). He can be reached at [email protected]. The views and opinions expressed here are those of the author, not those of The Asia Foundation.
About our blog, InAsia
InAsia
is a bi-weekly in-depth, in-country resource for readers who want to stay abreast of significant events and issues shaping Asia's development, hosted by
The Asia Foundation
. Drawing on the first-hand insight of renowned experts,
InAsia
delivers concentrated analysis on issues affecting each region of Asia, as well as Foundation-produced reports and polls.
InAsia
is posted and distributed every other Wednesday evening, Pacific Time. If you have any questions, please send an email to
[email protected]
.
Contact
For questions about
InAsia
, or for our cross-post and re-use policy, please send an email to
[email protected]
.
The Asia Foundation
465 California St., 9th Floor
San Francisco, CA 94104
Mailing Address:
PO Box 193223
San Francisco, CA 94119-3223
2023 Lotus Leadership Awards
Join us in New York on April 26, 2023, to honor Gloria Steinem, Google.org, and HAkA.