The Estée Lauder Companies Charitable Foundation Expands Partnership to Transform Girls' Futures in Vietnam and Indonesia
August 3, 2020 — The Asia Foundation and The Estée Lauder Companies Charitable Foundation (ELCCF) have renewed their commitment to transforming the future of economically and socially disadvantaged adolescent girls in Vietnam and Indonesia through education and skills development programs. Since the launch of ELCCF's Scholarship program in Vietnam in 2010, The Asia Foundation, in partnership with ELCCF, has enabled 434 disadvantaged female students from Vietnam to complete their secondary education successfully. This fall marks the launch of a new scholarship cohort of 100 adolescent girls from An Giang and Can Tho provinces in Vietnam. In addition to the strong emphasis on academic performance, the program will integrate development modules that provide scholars with training on soft skills, leadership, and English, as well as opportunities for networking and mentoring.
"Our program not only provides scholarships to cover tuition fees and educational materials, but it also equips the scholars with the soft skills necessary to make them and even their communities more resilient," said Dinh Nhung, The Asia Foundation's Education specialist in Vietnam. "The world is changing quickly! Those who succeed will be confident, for sure, but they will also be flexible. Our scholars will be equipped with skills that they can use to move from one career path to another. They will have the ability to learn things aside from their formal education."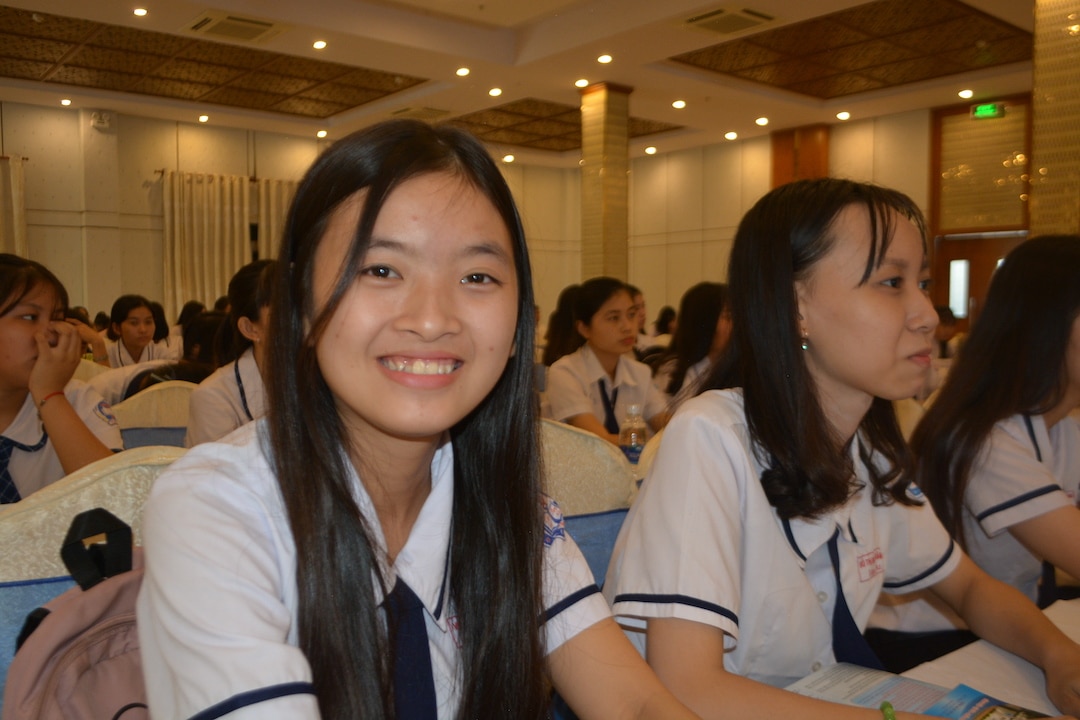 In Indonesia, with the support from ELCCF, the new Books as Bridges for Thriving Young Women program will help provide 60 adolescent girls and young women with tools to help them thrive as well as contribute to Asia's growing literacy movement. The program will develop the leadership skills of 30 adolescent girls from schools across Indonesia that will help them find and share the power of their voices and stories and improve their chances of future success. The project will also build writing and illustrating skills for 30 young women who are aspiring authors and illustrators. These two cohorts will come together for a BookLab where their lived experiences as girls in Indonesia will be brought to life on the pages of children's storybooks that will be read by hundreds of thousands of children in Indonesia and around the world.
This project builds on the past support of ELCCF, which trained over 800 women in the urban centers of Jakarta, Surabaya, and Bandung to build the reading habits of children in their communities through the Foundation's Let's Read initiative. When children see themselves represented on the pages of their favorite books, they are far more likely to experience the full power of the Book Effect. These books will join more than 4,000 beautiful children's books available in 33 languages on the Let's Read digital library.
The Asia Foundation and ELCCF recognize education and skills development as one of the most critical pathways to empowering adolescent girls and young women. Access to education places life decisions more firmly into the hands of students, allowing them to make more informed choices about the lives they wish to lead. Education provides the skills, information, and self-confidence to become better citizens, workers, and parents, and it is the key to reducing the cycle of poverty.
The Asia Foundation is a nonprofit international development organization committed to improving lives across a dynamic and developing Asia. Informed by six decades of experience and deep local expertise, our work across the region addresses five overarching goals—strengthen governance, empower women, expand economic opportunity, increase environmental resilience, and promote international cooperation.
Read more about the Foundation's work.
For media inquiries, please visit our News Room. Engage with us on Facebook,  Twitter,  LinkedIn, and Instagram.
Read our latest news, or insights from our blog.
Media contacts
Amy Ovalle, Vice President, Global Communications
[email protected]
415-743-3340
Eelynn Sim, Director, Media & Strategy
[email protected]
415-743-3318
2023 Leaders on the Frontlines
Join us in San Francisco on October 12, 2023, to honor Niwat Roykaew.