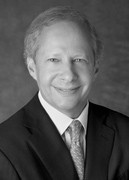 Former Vice Chair of the Board and Executive Committee of The Asia Foundation
Managing Director, Warburg Pincus LLC
Kenneth Juster left the Board of Trustees in 2017.
Kenneth I. Juster joined The Asia Foundation's Board of Trustees in 2009, and became a Vice Chair of the Board and Executive Committee in 2014. He is currently Managing Director at the global investment firm Warburg Pincus. From 2005 to 2010, Juster was Executive Vice President of Law, Policy, and Corporate Strategy at Salesforce.com, a software company that pioneered cloud computing for business enterprises. Juster also previously served as Under Secretary of Commerce from 2001 to 2005. During that time, he founded and served as U.S. Chair of the U.S.-India High Technology Cooperation Group, and was one of the key architects of the Next Steps in Strategic Partnership initiative between the United States and India. In addition, he was responsible for negotiating the End-Use Visit Understanding between the United States and China that facilitated increased exports of U.S. high technology to China.
Upon completion of his term at the Commerce Department, Juster received the Secretary of Commerce's William C. Redfield Award and Medal, the Commerce Department's highest honor. Prior to this, Juster was a Senior Partner at Arnold & Porter, where he practiced international law from 1981 to 1989 and 1993 to 2001. He was also the Counselor (Acting) of the U.S. Department of State from 1992 to 1993, and Deputy and Senior Adviser to Deputy Secretary of State Lawrence S. Eagleburger from 1989 to 1992. Juster received the Secretary of State's Distinguished Service Award and Medal, the State Department's highest honor, in 1993. He holds a law degree from the Harvard Law School, a master's degree in Public Policy from the John F. Kennedy School of Government at Harvard, and a bachelor's degree in Government from Harvard College.
Former Under Secretary of Commerce
Former Counselor (Acting) of the State Dept.
Former Deputy & Sr. Adviser to the Deputy Secretary of State