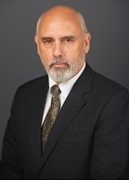 Senior Advisor, Program Strategy
William Stadden Cole currently serves as the Foundation's senior advisor for Program Strategy with responsibilities in a range of areas including policy dialogue and collaboration with key donors at headquarters-to-headquarters level, support to country offices on program strategy, and exploration and development of new areas of innovative programming. Three areas of current focus are new thinking about growth and stability challenges in Asia's Advanced Middle Income Countries; the impact of disruptive technologies on Asian economies, political systems, and security; and new approaches to urban governance. Previous positions held in the Foundation were senior director for Program Strategy, Innovation and Learning; senior director for Governance and Law Programs; and director of the Economic Reform and Development program in Indonesia.
Dr. Cole has been instrumental in introducing a wide range of new program areas and strategic directions for the Asia Foundation. These have included initiation of the Foundation's programs in subnational conflict, counter-corruption, ICT, and small and medium business policy reform. Underlying much of this work has been an effort to draw on the insights of political economy to understand and accelerate reform processes. Over the past two decades, Dr. Cole's responsibilities have involved work in most of the countries of the Indo-Pacific region, though in 2002 he spent most of the year in Afghanistan where he led the re-establishment of the Foundation's office and programs. He has written widely and is a frequent speaker on topics related to Asian development, governance reform, technology and development, Afghanistan, the political economy of social and economic reform and development.
Prior to joining the Foundation in 1996, Dr. Cole worked in foreign aid and research-related positions, living and working in Asia for 14 years. He served in USAID from 1987-1995, first Indonesia and then in Washington, D.C. In the Bureau for the Near East, he established and managed the Governance and Democracy Program immediately following the first Gulf War, while also overseeing the Palestinian program. In the Bureau for Europe and the Independent States (former Soviet Union), he established a strategic planning unit tasked with trying to better integrate U.S. economic and democracy assistance.
Education: Bachelor's degree in Natural Sciences and Mathematics from Washington & Lee University; master's and doctoral degrees in Cultural Anthropology from Washington University.